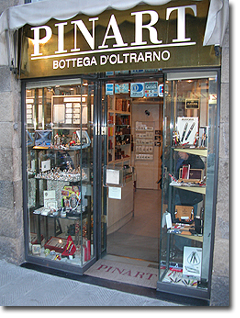 The PINART Oltrarno shop is recently opened, but the owners' experience and taste for beautiful things have their roots in the past. The knowledge of the best Florentine artisans allows the owners to have a series of articles produced exclusively, according to the centuries-old tradition of master craftsmen.
In the Oltrarno workshop it is possible to find: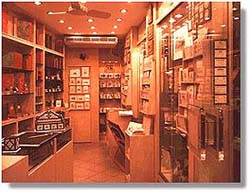 Unpublished reproductions of the most important monuments of Florence in postcard or card with envelope.
Writing paper and cards with exclusive designs.
Photo albums, notebooks, books, address books, in all formats, covered: in all paper, in paper with leather borders, or in all leather.
Precious books in embossed leather, medieval style, with hand-bound interiors in Fabriano paper.
Watercolored limited edition etchings of the most characteristic views of Florence and the Tuscan countryside.
The best Italian pen houses.